Auto Covers
Automatic Pool Covers Make Sense…
Safety, Solar, and Winter cover, all-in-one
Pool chemicals last TWICE as long
Saves up to 70% on heating costs
Reduces pool-cleaning time
Extends the life of pool equipment
Reduces pool water evaporation
Extends swimming season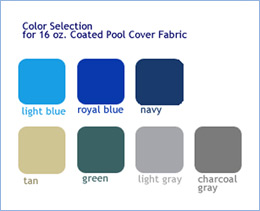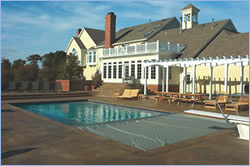 The AutoGuard™ safety cover operates with the simple turn of a removable key.   It is designed to fit almost any shape pool, and is strong, durable and warranted to last.
SmartMotion™ Control reduces user maintenance.
Pool cover keyswitch includes user diagnostics.
Fast – the average pool cover opens in less than 45 seconds.
Strong – delivers over 1500 pounds of torque.
Coated vinyl fabric has industry's longest life expectancy.
Commercial grade hardware is standard on all units.
Locking split-coupler allows for easy maintenance.
Meets or exceeds industry safety standards (ASTM-1346).
Safety First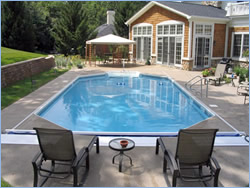 There's nothing more important than safety when it comes to owning a pool. That is why the AutoGuard™ safety cover, manufactured by Automatic Pool Covers, Inc., offers you the highest level of security and peace of mind. The AutoGuard™ eliminates access to the pool water and, when used properly can withstand thousands of pounds of surface weight.